Cafe to Go – Cash & Carry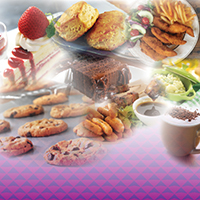 …..Be your own caterer
Cafe TO GO makes preparing for your special events easier. We are the answer to all of your entertaining needs.
Are you feeding a large group, friends, or family? Cafe TO GO has a wide selection of products in-stock or we can even order exactly what you want to make entertaining easier.
Restaurant-quality food
Easy, quick preparation
No minimum order or club to join
We are a division of Professional Vending Services located near the Wal-Mart Distribution Center off Bridge Burners Road. We are conveniently located between Interstate 81 and Greeneville.
For restaurant quality food at great prices, contact cafe TO GO!
Contact us at 423-639-3188 for your menu planning and order forecasting!